What happened on Monday?
First we ate breakfast at the school cafeteria at 8 am.
Then at 8.45 we discussed the week's program and translated the tasks.
At 10.30 we ate lunch and left to Merikoski powerplant at 11.30. We drove there with electric- and hybrid cars and two vans.
At 12.00 we arrived at the Merikoski powerplant and a guy gave us a tour of the plant.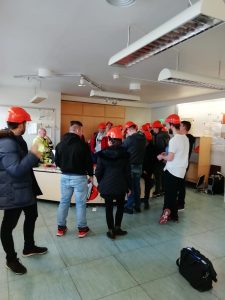 At 13.30 we left to Proventia and arrived there at 14.00.
At Proventia we were given a tour and explained what the company does, which is exhaust gas purification of heavy duty vehicles.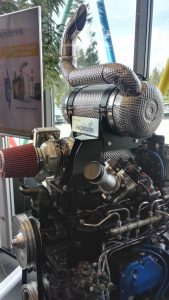 We left at 15.15 and arrived in Vallinranta at 16.00.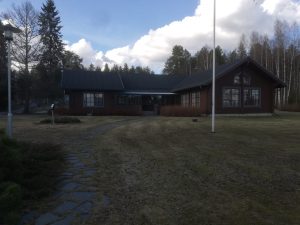 At Vallinranta we had many activities, we played AutOlympic games, some people went to the sauna, some even swam at the river. For dinner we ordered pizza and had problems with wrong orders.

We left Vallinranta at 20.00, some of us went home and the germans went on their own trip to see the landscape of Finland.